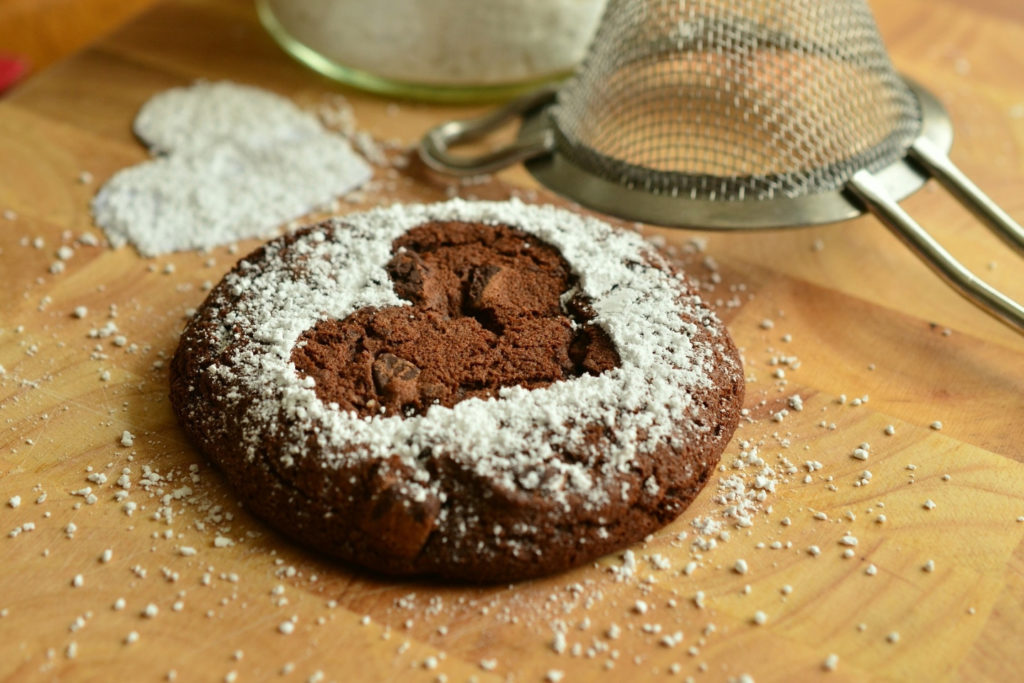 When you hear someone say "SEO", do your eyes glaze over?
Do you know that Google needs to find you, but is the whole 'SEO Thing' just too complicated for words?
And it seems to be shrouded in mystery, and full of weird, arcane terms. Like "Latent Semantic Indexing".
What does that even mean?
Take heart. Google ranks by pages, not domains. It's looking for relevancy for your audience's search at a page level. That means your fresh-minted website page has got a fighting chance alongside the big guns. Especially if you are in a specialist niche.
Go you!
So here are four easy descriptions of SEO terms which will mean you can:
understand what people are talking about,
do it for yourself to get the benefits, or
delegate someone else to do it with complete confidence.
If you can follow a recipe, you can sort out your SEO.
Rock your keywords
First, keyword. A keyword is a word (or phrase) that someone is likely to use when they're searching for a solution to their problem, information, or the answer to a question.
Think to yourself, "What would my customer type into Google to find my business?" This is really an exercise in thinking about your business from the point of view of your customer, and what needs could be prompting them to search.
Do some keyword research by using Google or a site like www.answerthepublic.
Have your keyword in mind when you begin to write your post or content. then season it with one particular keyword per page. Use the exact same keyword two to three times. Best to use it once in the headline, once in the opening sentence, and once in the closing sentence. Read your copy out loud to make sure it flows easily and doesn't sound spammy and fake.
Here's a checklist I've created to help with this. It sets you up for success before you even begin to write. And it includes all the tips in this post and more.
Crush title tags
Next, you can tackle title tags. The title tag is a little snippet of code in the heading of your page. It helps search engines and users understand what the document is about. It's the hyperlink that shows up in user search results.
Google looks for 60 to 65 characters, and after that, truncates the tag. You can go way over, but include your page keywords when you create your title tag if you can. This will increase search optimization. Make sure that your title tag is unique for every page.
Hint: as well as your keyword, use power words – words that evoke emotion – in your tag. Small tactics work, and it's a good habit to get into. It keeps your content focused on your customer.
Kill alt text
Finally, one I always wondered about. What on earth is needed to describe Image and Alt Text?
Search engines aren't human, and they can't 'see' images. We help them find them by naming them correctly. Descriptive names are also helpful for accessibility for the visually impaired, as a text reader will read out your alt tag words in your description when it's describing the page to them.
But don't get greedy and describe your product shot as "Buymyshoesonline.jpg'. Be clear, be reasonable, call it what it is. Use a synonym, or a key word, or a word that's thematically related. (That's Latent Semantic Indexing, by the way.) It's all good.
So for images, the format is mens-boat-shoe.jpg when you're loading your image onto your site. And for alt text the format is MensBoatShoe.
Sort your Header1
Google searches for clues to content on the largest text on the page. So, even though people try to game Google searches by wrapping an H1 header around all sorts of text, the key thing is to make sure that your largest heading contains useful keywords or phrases.
It's probably not worth retro-fitting your pages – especially if you have hundreds. But from now on, use this process to keep your content competitive in the race to the front.
Prep before you write
This is really the most effective step you can take. Research and list all your technical bits – keywords, photos, links to the authority blogs you want to reference – before you begin to write.
Then, you'll find it much easier to include them in your headline, opening paragraph and conclusion. And you'll be mentally prepared to think creatively for all the additional SEO bits. Like meta descriptions, for example.
If you take a break after you find your technical terms, and let your subconscious gently simmer, you'll find that the writing process becomes much simpler.
That's it for now. It gives you something to go on, and you can work through any gaps in your website and get it more Google friendly. If you want to go a bit deeper, I've put together a worksheet to help.
My recommendation? Pick one thing. Keyword, or Image and Alt Text, or Title Tag. Don't try to tackle everything at once. Then put some music on, set some time aside, and do a Marie Kondo on your website. It's strangely satisfying.
If you want a checklist to really simplify your SEO, here's a fuller step by step process I've created for you. Have a look, and let me know if it helps! I'd love to hear from you.