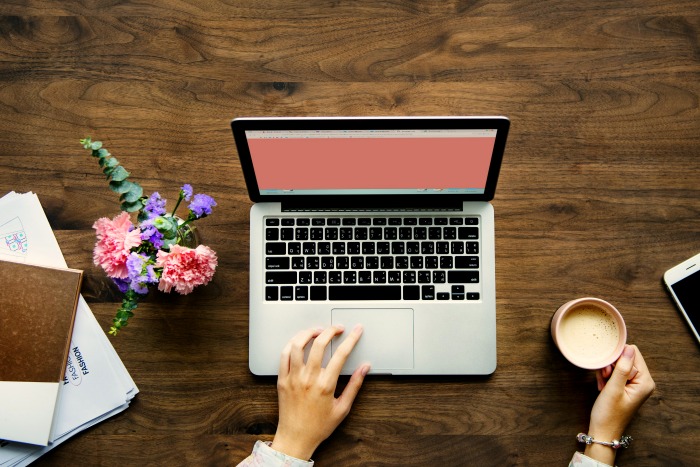 You're a women entrepreneur who knows that your future customers look for your business online.
But you were raised with faxes. And dial phones. You remember milk coming in bottles.
The digital world feels like a vast, unknown land full of mysterious opportunities – and threats.
Smart phone apps and new platforms sound great. But every single one is yet another new thing to learn.
And how do you know what will turn out to be useful? And which ones will be a big waste of your time? After all, on the interwebs, every two minutes someone shouts at you to buy their Next Big Thing to Make Six Figures.
And how useful is Facebook, anyway? Don't people still basically post photos of their lunch?
I get that. I started out with exactly that view. "Don't expect me to get on Facebook. I'm a Boomer." And the whole 'status update' and 'like' thing? Lame.
And don't get me started on 'selfies'.
But, after a while, I found some people on Facebook who I enjoyed. And then found an online community that I respected and admired.
The blinkers fell from my eyes.
It's a Conversation
Think of social media like this.
You are invited to a vast cocktail party. The crowd stretches out to horizon, misty and distant. You have a drink in your hand, and you want to find Your People. The ones who 'get' you . The ones who will love what you offer.
There they all are. People. Spread out, into the distance, into infinity.
Millions of people. All talking to each other.
The people who talk about the Kardashians are all over in that corner. You can't miss them. They're next to the Trump supporters. Just quietly walk around them and don't make eye contact.
You know that your people are around here, somewhere. You wander around for a while.
Then, a phrase floats through the air. Catches your ear. You move closer. There they are! Found them! Your tribe.
At last. You speak the same language. You have the same problems, the same joys. You listen for a while and then chip in. Contribute something. An insight, a joke, an answer to a question.
And away you go.
It's a Process
These are real conversations. And real connections. You can now find your tribe across the face of the planet.
But your approach has to fit with how you work best. Not every form of social media will be a good fit for you.
The right one or two will be brilliant.
That's why I'm here. To help you find your people and talk to them, in a way that is perfect for you.
I know that you're incredibly busy, just working in your business.
So I've come up with some different ways that I'm able to offer you help and support. Have a look, and see what would be right for you, where you are at the moment.
Your Options
To show you the practical steps to take, and work through any type of issue as it arises, with one-to-one or group coaching.
To give you hands-on practical assistance with your online presence as your own personal Project Manager.
To teach you specific skills in an easy-to-absorb way, with my online courses.
I've made you a wee sample for each option. It's a taste of what to expect from me.
Because I know what it feels like to be a woman entrepreneur getting a business online. And we're all in this together.
Feel absolutely free to email me directly – kath@kathlloyd.com – or message me on Facebook if you've got any questions or ideas. I'd love to hear from you!